HOLA EARTHLINGS!!
im here to blog again. haha. this time there's gonna be photos photos photos! and i still have more left, those that i've yet to upload on photobucket. :B irdd the whole day tday as well. i think i can be an IRDD Monster already. haha. my house electricity bills are going to be sky high during my quarantine period. i switch on my laptop from the time i open my eyes till the time i close my eyes. HAHA! mom's gonna scream when the bill comes. and she'll be more than happy to send me back school. heh.
baby's helping me in some parts of my irdd. muhhahaa! since his driving is postponed. im looking through so many many many cocktail drinks, that i even feel like drinking them now -.-
have fun viewing the pictures!
Mel and Dom's bday ton at sentosa.
hahaa, we played with whipped cream and the guys started chasing everyone of us and wanted to bua us with whipped cream. superrrr grosssssssss. enjoy the photos.
this is dom. he became a drunk man later. but no photos, too explicit. LOL. can see my fb for his white ass picture though. hahaa!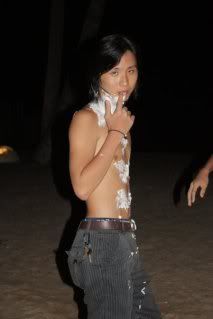 this is Mr. Dom.
left: stupid mel bua me with whipped cream
right:the girls!

sam lovely! :D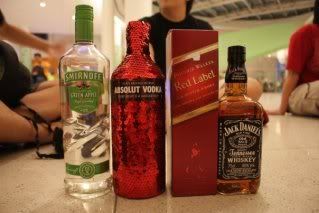 and the drinking starts. dom got really drunk, but no pictures here, they're explicit. haha. but anyway, dom's white ass can be seen on my fb. damn fking gross.
shah and some tpsu peeps pubbing
TPSU LOVE! :D
left to right: ben, farhan, grace, dorothy
ducky!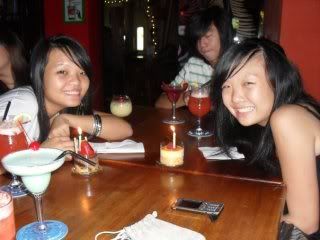 left: groupie! right: bday girls(:
dancefloor.
and this is shah ducky love! :D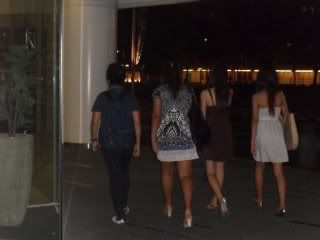 this 2 pictures put tgt meaning, we're walking towards mama's caribbean bar. -.-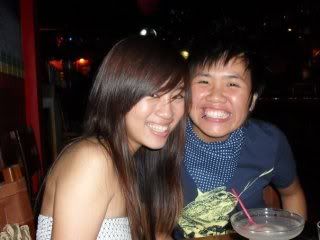 lynetttteee. and em!
Mass FO outing at sentosa
i know this is super super super super million years ago. but i'll just post it up, haha! a brief review. all the FO empires went sentosa one fine day for a game of final clash! and why so? cause during FO itself, it rained or sth so we all couldn't play. after we played final clash, it rained. haha, phew we played already. :D
HOLQA!
left: weilun!
right: fifi!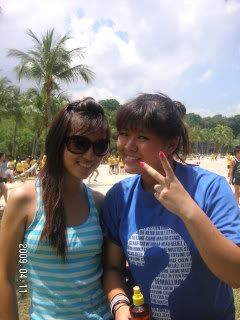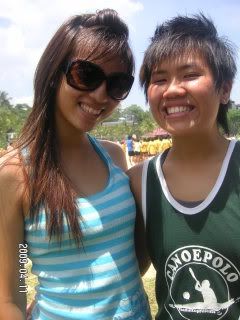 left: simone!
right: lynette!(but she's nexo.lol)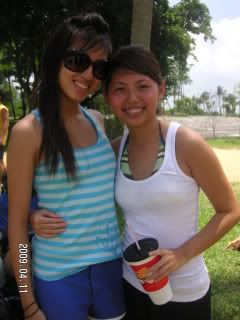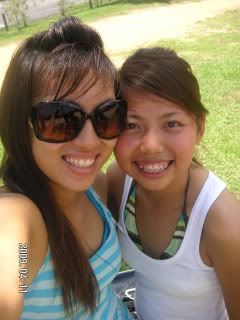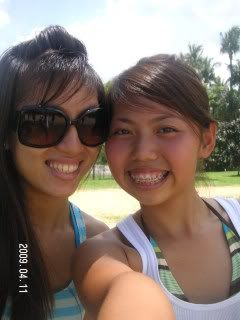 amanda woon! my pri sch friend. haha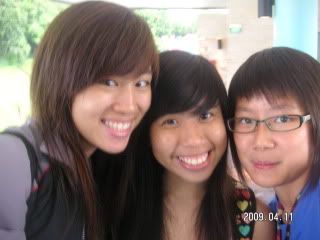 myself, drus and mich
AND YES!! i caught an unglam picture of drusillllaaaa! :D
Phantos mini gathering
to those who didn't turn up..... PANGSEH. randall, shuhan and myself caught drag me to hell first. then met phantos ppl at cathay's ben&jerry's. got scared by this woman who was singing on stage. can you believe it, she's singing Just Dance. -.- how weird, and well, a littl awful. so we went yeongyih father's pub cum bistro. haha. enjoy the photos.
left: reuben and randall's stupid face
right: ben and yeongyih
left: sean and ben.
right: sean's coooool camera, with the annoying flash light.
sean's iphone camera function gave me a
toy story
effect :D damn cool.
left: denise, qing ying, joanna
right: shuhan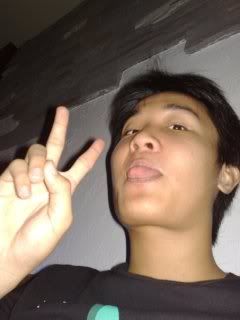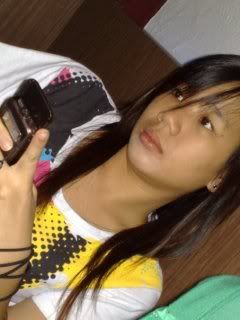 denise and reuben zilian, but joanna didn't ask for it. haha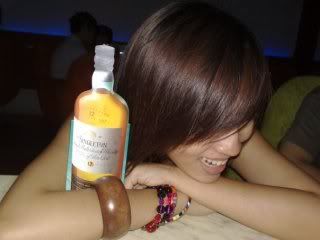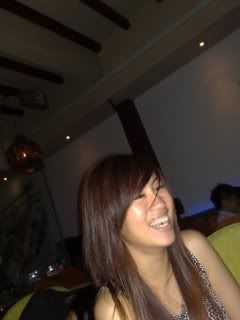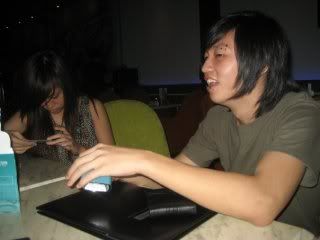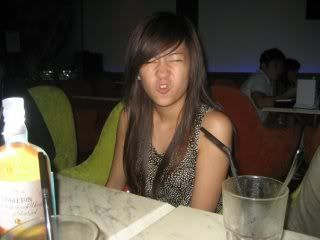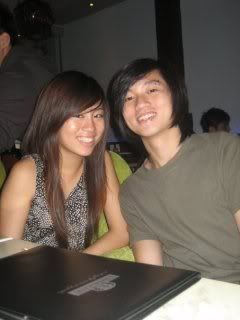 randall took all those shots of me. NOT ZILIAN lorrrrr. denise thinks ben and i look like brothers and sisters. so now im calling ben, "sister" and he's calling me "brother". HAHA! cool cool.
back to irdd research, and frigggggggin lots of typing i just realise! shitballs.
ohohoh, mom wants to go out with me later. she wants me go shopping with her at mango and cotton on to buy the comfy gold flats i have. and she's gonna buy for me as well. OHYEAH! :D
toooodles!