okay i skippppped school. ohmannn. haha, but i think abit redundant luh tday. haha anw here's my promised post on Korea. :)


cus we reached there quite late, we went to the Safari Zoo first, since it closes at 6pm. waited for like 30min, finally got in. its like night safari, but we're in a fully glass-windowed bus with headlights at the rooftop.
the tour guide told us, tiger to the right, our bus stopped right infront of a herd of tigers sitting on top of a heater. and omg, it was DAMN DAMN CLOSE! i swear i didn't zoom in this pictures. they were like THIS CLOSE to us, but we're in the vehicle luh..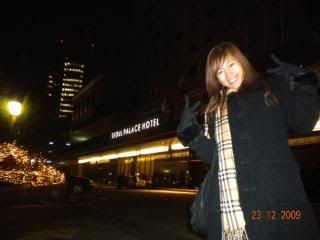 dad wanted to take photos in the morning, so he woke us up at 6am. and the temp outside was like -12degrees celsius.... but the snow damn nice. it covered the entire carpark and cars. haha cooooool!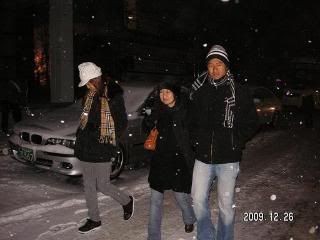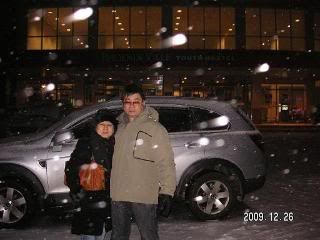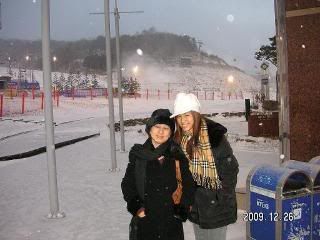 we left for Kimchi school afterwards. learnt how to make kimchi and brought home our own kimchi. HAHA! then we tried on the traditional Hanbok. so ummmm funny and weird, so no photos. hahaha!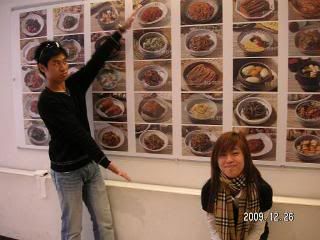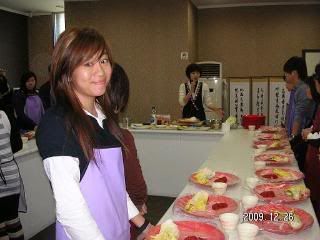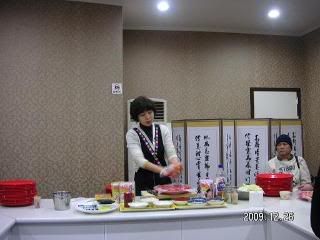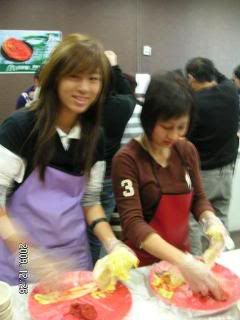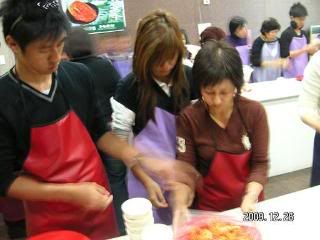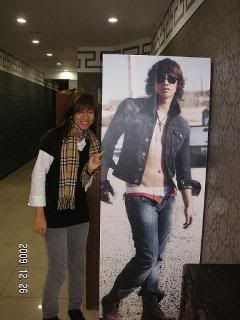 this picture damn funny! my bro looks like mom's boyfriend -.-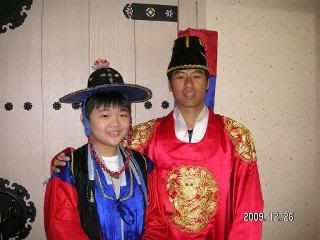 okay at least there's one photo of the Hanbok. bro and zong han (made friends with him on the tour)

went over to the korean ginseng place. no one bought anything lor! so damn ex. cheapest is like $1000. -.- off we go for facial class at Beauty Academy and face shop shopping!!!!


my buyings from faceshop. mom and i were tempted to buy the 100 pcs face mask pack. HAHAHAHA!!!

and our last stop for the day was shopping at Myeong Dong! we only had 2hrs to shop and bro spent like half of it in adidas store trying on clothes then in the end, he thinks its too big so he didn't buy it. we spent another 50min looking for dinner place and left with approx 10min to shop. -.-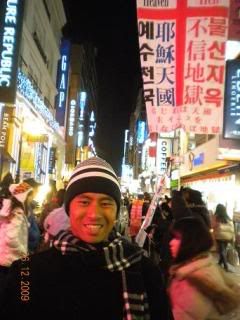 our hotel that night had interesting xmas lightups. haha. bought street snacks back hotel to eat as supper.. went over aik hin & zonghan's room at night to use laptop and talkkkkkkk. haha, they're my new found friends on the tour group :D aik hin's 18, zonghan's 11. haha,both brothers.

Day 6 (27/12)
haha i woke up late. bro and dad slept in one room, mom and i slept in another. bro gave me 6 room calls, countless of door bell rings, morning call from hotel, i still failed to wake up. who ask mom to leave the hotel room without taking the card and leaving a sleeping chye in the room. haha. i woke up by a phone ring and it was 750 when we were supposed to be gathered at 8. wooohooo, rushed like mad. but i managed. haha. had breakfastttttt. yummmm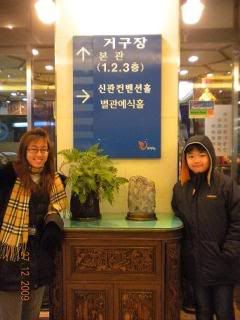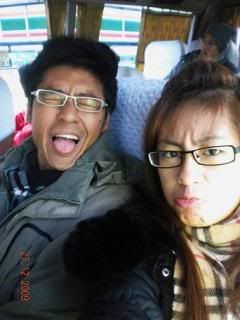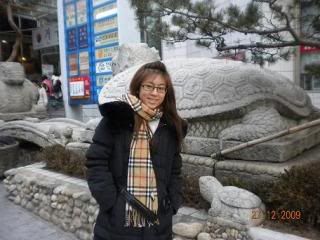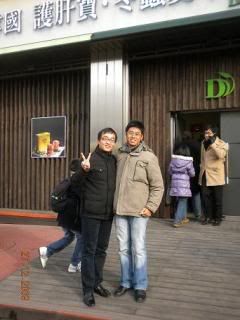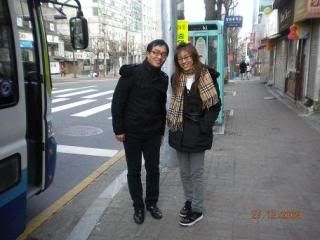 went to some cordelyps place, but as usual no one bought anything cus its so expensiveeeee. went to Nu Ren Jie afterwards for some slight shopping. muhahaha.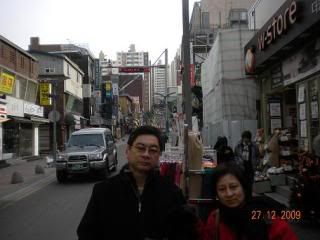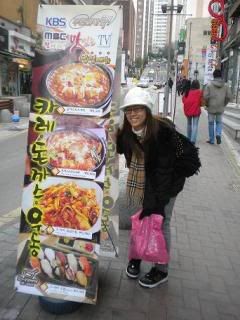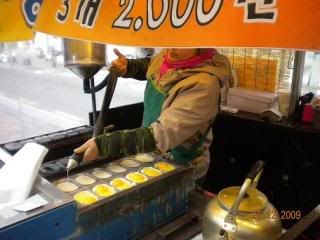 didn't buy alot of things cus its winter time, so all long sleeved, or puffy coats etc.. but i still got some winter items, a bag, some accessories and a few pieces of clothing. haha. zoooomed off to Seoul airport! IT SNOWED AT SEOUL!! it never snows at seoul. hahaha.


left: zong han, me, aik hin. right: group photo of the youngsters! :)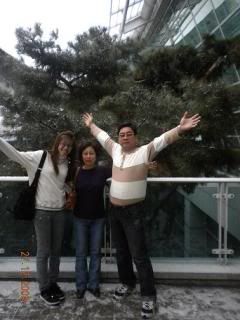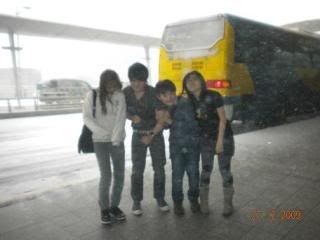 after checking in, went for dinner in the airport. and finallyyy i got my hands on some burgerrrrrrrrr!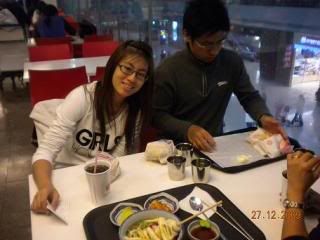 right: G DRAGON!!!!!! :D

nice cheesecake ice cream served on the plane. muhahahhaa.
time for bed! i stayed at home today man! miracle. haha tml's interview for Shanghai World Expo. hopefully i get it.... *crosses fingers and prays* im gonna wake up early tml. toodles, nights all! :)