hello world! i friggin wasted 12bucks taking cab to school this morning when i could have strolled, cause the tcher didn't really took much attention to attendance. she went through our tutorial qns and left us t do our IRDD drawings, cus almost the entire class was just so engrossed in our drawings. shiattttt. but she was the one who issued me warning letter last sem =/
how ironic.
IRDD was scaryyyy shit mannnn! 3 classmates presented their resort, and i swear theirs is like soooooo much better than mine. just nice at 350(our lesson ends at 4 btw), mr raymond wong looked at me, and i quickly turned away to look at jonathan, crossing my fingers that he wouldn't call me to present. LO AND BEHOLD, he called me to present. omgggggg, panic panic! so i told him i want to prepare so i can give a better presentation etc etc. lucky he gave in and called denise to present. but some of our classmates have water tech quiz so he let us off.
shitttttttt mannnn, next thurs i think i gotta present my resort. okay, i hope hope hope hope that mr wong will forget that he called me today. *crosses fingers and toes*
went to SAA to sign sports club main com stuffffff, with the company of the usual monkeys. weijie left to rot in sch and wait fo bball trng to start. jon, john and i went mushroom and met ivan. haha, i swear they are super hilariousssss.
:D
came home, talked to baby online. he is one annoying ass at night. the lamewolf comes out, and the secret lamborghini in the cupboard. ohmygawwwwwdddd. lame right! anyway, we're gonnaaaaaa ice skate soon! like FINALLY. haha, and im gonna take PEEEEEKTUREESS!!! u better charge yr hp well. haha. ;D
kayyyy. im going to sleep early i swear! im damn tired laaaa! been sleeping at unearthly hours like 3-4am and waking up at 7am lately. im going to die of fatigue if i dont sleep early tday. kay, im going to do wenli's photo collage and pack my camping bag and head for my comfy bed.
ohyes, im going to be away for fdm camp and sports club main com retreat from fri-sun. miss me people! wont be blogging as well. seeyou guys when im back!
here's some photos.
meanwhile, i shall go online shopping more. heh!
HOLQA GLS SENTOSA TRIP GAZILLION YEARS AGO. lol.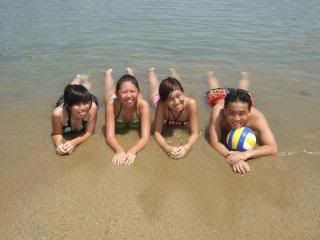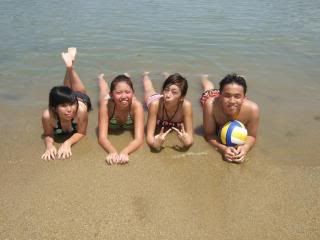 mich, amanda, myself, thomas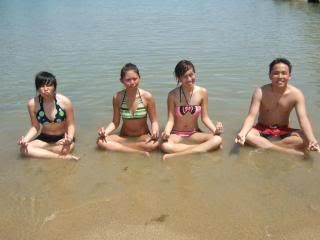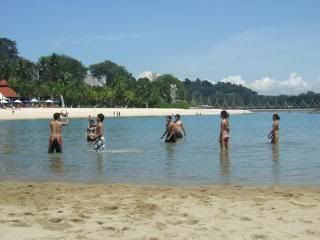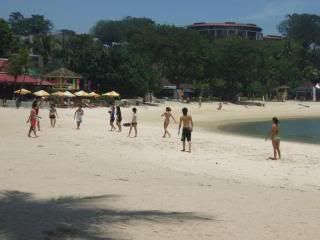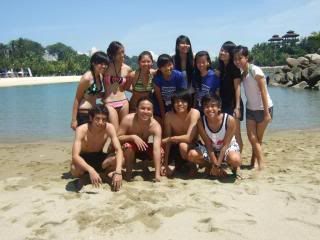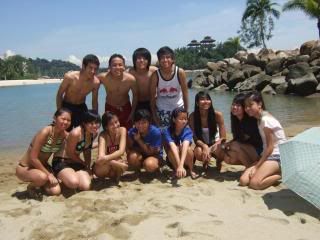 HOLQA LOVES. (: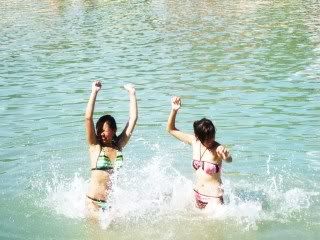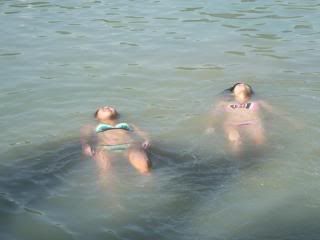 i love doing jump shots, but i never seem to take a good one. this one's pretty hilarious.
FIFI! and his pet crab. LOL.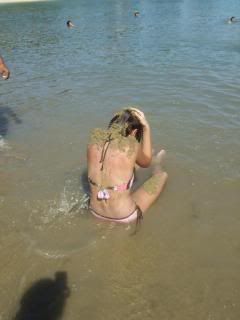 i swear i peeled like siao after this sentosa session.
SEVEN WONDERS OF THE WORLD. better dont kena this forfeit
beach lovers(: